Yesterday the hubs and I started the
Whole30.
I was excited to embark on this new food journey. Sunday night we took our "before" pics and I was not happy with what I saw. But you know what they say, the camera doesn't lie...sigh.
Anyway...I was super worried about my coffee addiction. I
HAVE
to have my morning cup of java but my current creamer isn't paleo-friendly. After googling, I came across a recipe for
paleo coconut milk coffee creamer.
I made up a batch Sunday night and put it in the fridge.
When I woke up yesterday morning, I was eager to make a cup of coffee and use my new creamer. I have to say it's not bad. It's definitely not as sweet as my old creamer but this is a good thing. Instead of drinking my coffee in 15 minutes, I actually enjoyed it and drank it slower. Also, I did not
need
a second cup, I felt pretty awake and energized after the first cup.
I then made my breakfast which consisted of a veggie omelet using ghee. It was really tasty and I'm not one to usually have veggies in the morning but it was really satisfying and filling.
I'm not very good at making omelets so you will have excuse the end product, ha ha. This meal actually held me off until lunch and that's pretty surprising. Usually I need a little snack in between to keep me going.
Lunch required a little more planning. I decided to bake a sweet potato and put some leftover chicken on it along with some cashews and avocados.
One word...delicious! I could probably eat this everyday. I also had a small bowl of pineapple.
Now I'm not sure if it was the dreary rainy day or my body adjusting but after lunch, I was TIRED, like needed a nap tired. But since my kids no longer nap, I couldn't take one. I did, however, lay on the couch and chill. Normally, I would've made a cup of coffee but I read that you shouldn't drink coffee after 12pm so I was stuck. The kids kept me entertained so that definitely help pass the time.
Dinner was
chicken with apple hash
. I had leftover chicken to use and this was perfect. The kids even gobbled it up. It had just the right amount of sweetness to it.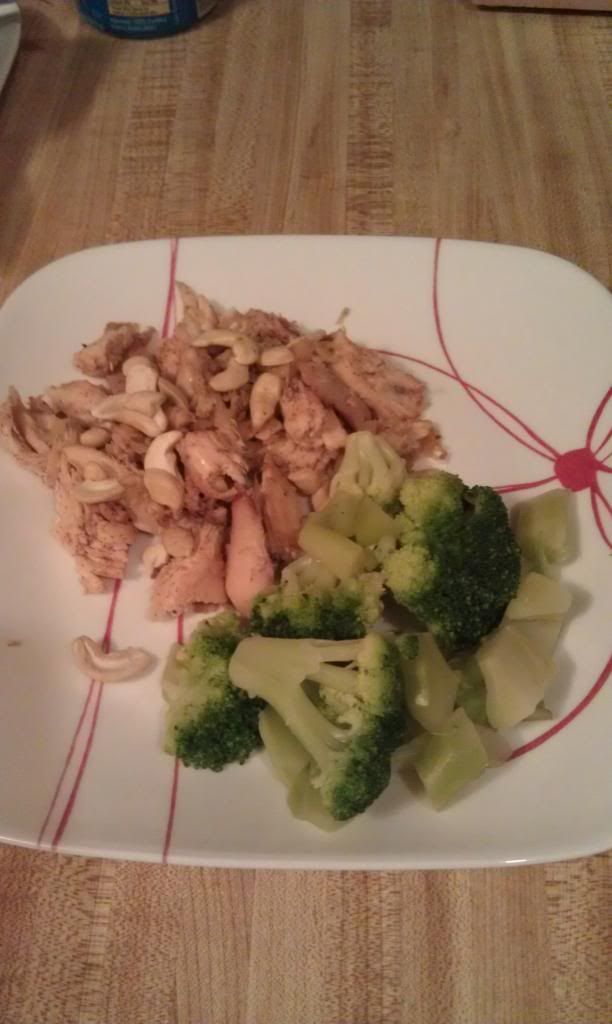 I added some cashews to mine. I love cashews if you couldn't tell.
That was day 1 in a nutshell. I'm not experiencing any of the yucky side effects yet. Not sure if that will happen at all. I ate pretty well prior to starting the Whole30, so maybe that has helped the transition?!
Are you doing the Whole30? Do you like it?
PLEASE HELP!! Let's raise $1,500 by 1/31! It's tax deductible and for a great cause!! Donate now at
My Fundraising Page!