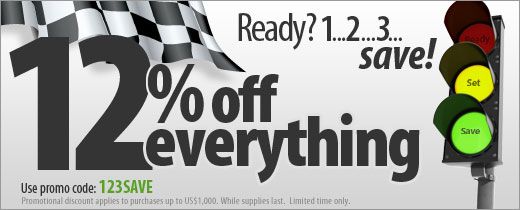 Vitacost
is having a SALE with 12% off of EVERYTHING!!!
You do not want to miss out!! Use promo code: 123SAVE
Here is a little information if you haven't heard of Vitacost:
Vitacost has all the natural baby products you need from sore bottom balm and bubble bath to organic baby food and BPA-free bottles. Plus, our revolutionary Set & Save program makes it super-easy to have diapers delivered right to your door on a schedule of your choosing. No more late-night dashes to the drugstore!
Not only will you go ga-go for the savings, you'll be able to sneak in a nap because your order of baby care products will be shipped right to your door. So, congratulations, Mom or Dad and welcome to the Vitacost family!
CLICK HERE
to check out the sale!!
Let me know if you end up taking advantage of this sale. I would love to know what you purchased :)