This morning I, once again, got up at 5:15 so that I could meet my
Team In Training
group for our scheduled long run. I was looking at 8 miles today.
It was 34 degrees so I had to make sure I dressed appropriately. I knew we would be running along the Potomac so I expected it to be a bit windy. I decided to wear capris with my compression socks so that my legs wouldn't get too hot. I wore a fitted short-sleeve t-shirt and a fleece lined pull-over that had a hood. I wore my hat and made sure to bring my gloves. I also decided to wear my camelbak instead of the hydration belt this week.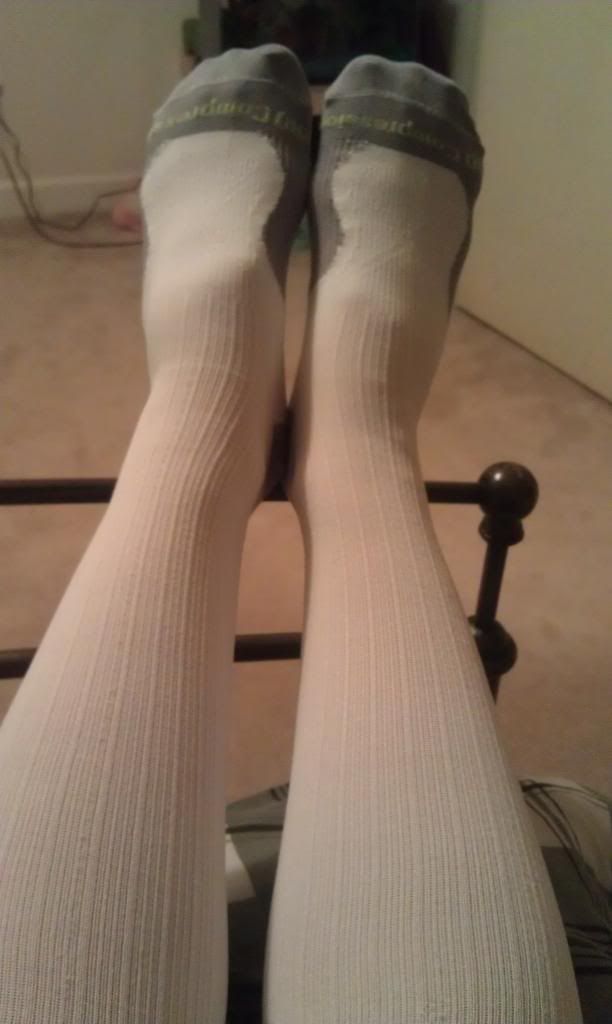 Oh how I love PRO Compression socks.
Yes, I made my husband get up and take pictures of me, ha!
I headed out around 6:45 and started my journey North. I got to watch the sunrise as I drove to Daingerfield Island. I got there early and was so happy that there was a bathroom AND it was open...SCORE!! Running with a full bladder is not fun.
Boats docked at Daingerfield Island
My running buddy, Kerry wasn't here today which stunk but that's ok. After getting our instructions from our coaches, we headed out.
I ran alone for the first half mile and then joined another teammate. She's training for the marathon and it was nice to talk to someone for the first 4 miles. At that point, I turned around and headed back. I didn't have my music with me so I had to run 4 miles with only my thoughts.
I took in all beauty around me. As I ran, I was able to see a bunch of DC landmarks. The Potomac River was really choppy and it just looked cold. I got watch the planes land at Reagan National Airport and enjoy the sunshine.
The only bad part of the run was the headwind the whole way back.
Hills + Wind = TOUGH!
I made it back in record time (for me) and realized I was the first one. At that point, I just wanted to get out of my sweaty clothes. I made sure to bring an extra shirt so I was able to change before I headed home.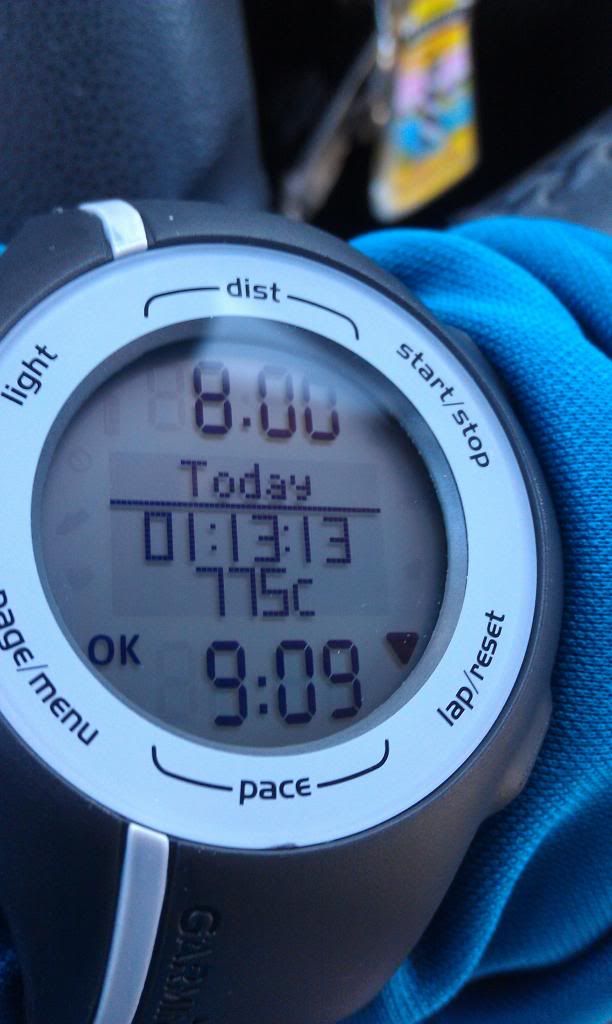 I felt tired but not exhausted. I had zero pain before, during and after running. I really think my
Mizuno Wave Inspire 9s
are the absolute perfect shoe for me. Dare I say...they are magical, lol. I will stick to these shoes forever and ever!! I can't say enough good things about them.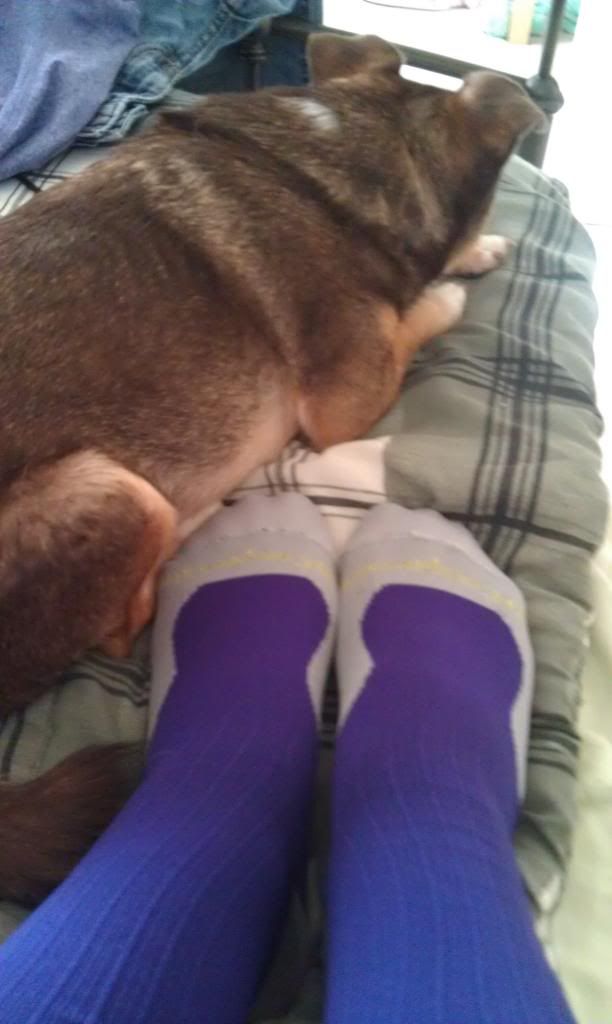 Purple PRO Compression socks for recovery. Goliath approved.
Here are my stats for today's run:
8 miles in 1:13:13
Mile 1 - 9:53
Mile 2 - 9:25
Mile 3 - 8:57
Mile 4 - 9:00
Mile 5 - 8:45
Mile 6 - 9:14
Mile 7 - 9:00
Mile 8 - 8:59
Average pace - 9:09 min/mile
I am definitely looking forward to next week's run.
************************************************************
I have a new mini-goal. I would love to hit $1,500 by 1/31. I still need $235 to reach this goal. Please consider making a tax-deductible donation to my
Team In Training Fundraiser Page